The judging panel will include, but is not limited to, representatives from Astellas Oncology and our partners on the C3 Prize such as: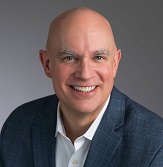 Mark Reisenauer, SVP, Oncology Business Unit, Astellas Pharma US
Mark Reisenauer has been Senior Vice President of the Oncology Business Unit at Astellas Pharma US, Inc. since May 2011. A veteran oncology commercial leader, Mark is responsible for all U.S. commercial activities supporting marketed products and Astellas Pharma's oncology co-promotion partners. He also leads commercial planning for early stage development compounds.
Robert Herjavec, IT Entrepreneur, Founder & CEO, Herjavec Group
Investor on ABC's Emmy Award-winning hit show Shark Tank, Robert Herjavec is one of North America's most recognizable business leaders. Robert has used his entrepreneurial expertise to build and sell several IT companies. In 2003, Robert founded Herjavec Group, and it quickly became one of North America's fastest growing technology companies. Today, Herjavec Group is recognized as a global leader in cybersecurity specializing in managed security services, compliance, and incident response for enterprise level organizations.
Changing cancer care is an important topic for Robert as his mother passed away from ovarian cancer.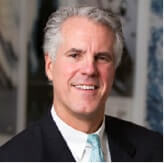 Chris Coburn, Vice President, Innovation, Partners HealthCare, host of the World Medical Innovation Forum
Chris Coburn is Vice President of Innovation at Partners HealthCare, the largest academic research enterprise in the United States with more than $1.5 billion in annual research. Chris leads a team of more than 80 tasked with the commercial application of the discoveries and unique capabilities of Partners' 60,000 employees.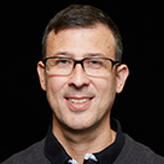 Michael Seres, ePatient-in-Residence and Executive Board Member, Stanford Medicine X
A healthcare social media speaker, adviser and author born in London, Michael was diagnosed at 12 with Crohn's Disease. After 20 operations and intestinal failure, Michael underwent a rare small bowel transplant in the UK. Prior to transplant, Michael started blogging. Michael's blog is now the official patient blog of the Intestinal Transplant Association and he serves on the executive committee of the Oxford Transplant Foundation. Michael builds online patient communities through social media and launched the #IBDChat. He is also the founder of the connected medical device company 11Health, runs the patient strand of Social Media at the National Health Service, is a patient scholar at Stanford Medicine X and a UK Ambassador for Doctors 2.0 & You!