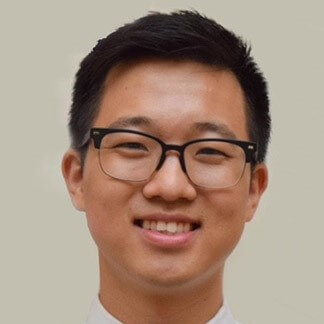 2018 Support Tools Winner
Idea: Outpatient wearable device designed to take body temperature readings of pediatric cancer patients at specific time intervals and inform them about the severity of their condition via an LED and sound feedback system to help decrease rates of infection-caused mortality in low-to-middle–income countries.
Interview with Do Hyun Kim (team member)
What is your background in healthcare?
Emily Dahl, Calvin Marambo, Anna Raheem, Olga Romanova, and I are a team of undergraduates studying bioengineering and electrical engineering at Harvard University. As a diverse team holding five different citizenships, our interest centers around real-world design and innovation, and using engineering to improve the quality of life for people from all regions of the world.
Initially, we developed our idea to create an outpatient device as part of a course project, consulting for the Global Health Initiative (GHI) at Dana-Farber/Boston Children's Cancer and Blood Disorders Center. Through GHI, we were lucky to have a network of physicians, nurses, and researchers from around the world to consult when developing the initial prototypes of the outpatient wearable devices.
Has cancer personally impacted your life? If so, could you please share how?
Cancer has personally affected each of us—we all know someone who has received chemotherapy, beaten cancer, or lost to cancer. We have experienced our own journeys with the disease and have a unique understanding on how it affects our communities. As a team, we have volunteered and conducted research at cancer hospitals, fundraised for cancer patients, or worked to raise awareness about the dangers and unpredictability of the illness. Through these experiences, we came together to research, innovate, and develop the device we entered into the C3 Prize competition.
What do you believe is one of the biggest challenges or unmet needs cancer patients currently face?
Pediatric cancer is a devastating reality that affects the global population, with 200,000 cases diagnosed every year worldwide. Unreliable access to medical care resulting in lower patient compliance and unsuccessful treatments is one of the major issues we believe cancer patients currently face, especially in low-to-middle–income countries. We believe this reality is especially harmful for children diagnosed with cancer, who may have a difficult time completing treatment fully and monitoring their health condition without the support of a parent or guardian.
Additionally, there are not many tools dedicated to helping children throughout the treatment process.
Our research suggests that many providers from low-to-middle–income countries keep children in the hospital after their treatment has been completed due to concerns that infection will not be identified at home if the patient is discharged. Keeping patients in the hospital longer not only is a drain on hospital resources, but also increases the risk of hospital-acquired infections and causes children to be excluded from their academic and social environments.
How did this inspire your C3 Prize idea?
After analyzing current global cancer treatment options and interviewing physicians, nurses, and the families and friends of patients from low-to-middle–income countries, we identified a couple of key problem areas. We saw low treatment compliance that either prevented patients from completing treatment or caused infections.
Our device, the Outpatient Wearable, can help detect infections in their early stage, potentially minimizing delays before optimal treatment, which may offer a greater survival rate for pediatric cancer patients. Through our continued partnership with the Dana-Farber Cancer Hospital and GHI hospitals, our vision is to distribute our device to patients upon discharge from the hospital, to enable them to identify the onset of infections effectively.
Were there any obstacles in getting your idea off the ground?
As our device is geared towards pediatric cancer patients, we had to pay special attention to the model and functionality of our device. We spent a significant amount of time defining and optimizing its specifications, including size, materials, and visual and auditory feedback, to find a right balance between usability and functionality.
Another challenge we faced was integrating an appropriate temperature sensor within the device, given its small size. As this device's primary value is in its ability to monitor temperature in real time, it is crucial for the temperature sensor to be embedded with high precision, calibrated appropriately, and tested for accuracy.
What makes your idea innovative compared to other nontreatment solutions?
Our device is specifically geared towards outpatients, who make up a large portion of pediatric cancer patients all over the globe. Following in-depth research, we learned the process of monitoring a patient's fever throughout and after treatment is typically poorly managed. Therefore, we created a device that will allow pediatric cancer patients to identify fevers, one of the earliest signs of infection, giving them an opportunity to seek care before reaching critical condition.
Our device will also minimize disruption to a child's typical day. The visual and auditory feedback is intuitive and alerts not only the child, but also family members when treatment is needed. The Outpatient Wearable is intended to be an easily mass-produced, low-cost device that has a prolonged battery life so that patients do not need to have access to power to be able to utilize it.
How would winning the C3 Prize help further your mission? What is your next step if you win the prize?
Initially, we plan to use the C3 Prize winnings to improve our materials and optimize the manufacturing of our prototype to move forward in testing our device. The majority of the funding will be used to optimize and test the device for patient use. The remainder of our winnings will be dedicated to conducting initial patient trials and testing the Outpatient Wearable device at oncology hospitals in low- to middle-income countries. Through these studies, we hope our developers will gain important insights to continue the development of the device and improve the usability for patients around the world.