The judging panel will include, but is not limited to, representatives from Astellas and our partners: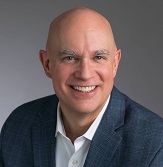 Mark Reisenauer, Senior Vice President, Oncology Business Unit, Astellas
Mark Reisenauer has been Senior Vice President of the Oncology Business Unit at Astellas Pharma US, Inc. since May 2011. A veteran oncology commercial leader, Mark is responsible for all U.S. commercial activities supporting marketed products and Astellas Pharma's oncology co-promotion partners. He also leads commercial planning for early stage development compounds.
Mark was a caregiver for his father, who battled head and neck cancer before passing away on his 80th birthday.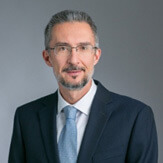 Peter Sandor, M.D., Vice President, Head of Oncology Therapeutic Area, Marketing Strategy, Astellas
Peter provides commercial leadership for projects within the oncology therapeutic area and plays an integral role in the expansion of Astellas' presence in oncology. Peter started his career in bench research as a scientific advisor at the Hungarian Academy and has since accumulated over 20 years of progressive marketing experience. He received his diploma in Marketing and his M.D. from the University of Pecs in Hungary, and his MBA from the University of Pecs and Middlesex University.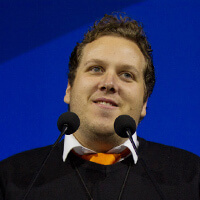 Hernâni Oliveira, The Hope Project, 2017 C3 Prize Winner, Portugal
Hernâni, a biomedical researcher and Ph.D. candidate in digital media, currently leads the development of the first Portuguese Health Literacy Laboratory at the University of Porto. Their mission is to increase health literacy and quality of life through the dissemination of disruptive products. Hernâni won the 2017 C3 Prize for his video game-influenced "exergaming" app, The Hope Project, designed to increase activity levels and reduce anxiety in children with cancer during and between hospital visits.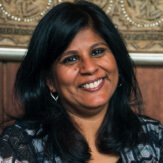 Saunthari Somasundaram, President of the National Cancer Society of Malaysia, Malaysia
Currently the president and medical advisor for the National Cancer Society Malaysia (NCSM), Saunthari has over 20 years' experience in cancer control, advocating for the awareness, prevention, early detection and survivorship of cancer.
Saunthari studied medicine in Dublin, Ireland, and has an MBA from the University of Bath. She is a current UICC board member and chair of the 2018 World Cancer Congress Host Committee. She is also on the board of the Secretary of the Malaysian Women's Action Tobacco Control and Health (MyWatch), the Malaysian Council for Tobacco Control, and on the steering committee of NCD Malaysia.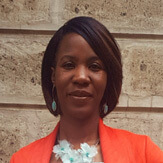 Miriam Mutebi, Consultant Breast Surgical Oncologist, Aga Khan University Hospital, Kenya
Miriam is an emerging leader in women's cancers and also in mentoring women surgeons in Africa. A 2016 UICC Young Leader, Miriam completed her general surgery residency at the Aga Khan University Hospital in Nairobi, followed by a two year fellowship in Breast Surgical Oncology, which included a year in the plastics and reconstruction unit at the University of Cape Town, Groote Schuur Hospital, South Africa. Miriam is also the co-founder of the Pan African Women Association of Surgeons (PAWAS), the aim of which is to provide mentorship and support in women in surgery, and to advocate to improve women's health and surgical care on the continent. She also trained as a clinical epidemiologist and health systems researcher at Weill Cornell University. Her research focus is on understanding barriers to access for women with cancers in sub -Saharan Africa, and in designing interventions to address these.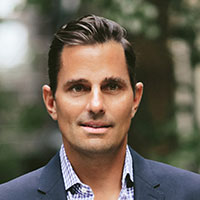 Bill Rancic, Businessman and TV personality
Bill Rancic is a businessman and TV personality who rose to fame after winning the first season of The Apprentice. He is a published author and motivational speaker covering the subject of entrepreneurship and business. Bill's New York Times best-selling book, You're Hired: How to Succeed in Business and Life chronicles Bill's successful life, experience and proven advice. Bill acted as a caregiver for his wife, Giuliana, who was diagnosed with cancer in 2011, and is excited to join the C3 Prize program, and help inspire fellow entrepreneurs to pursue their ideas.