Out of many submissions received from around the globe, here are the 2017 and 2016 C3 Prize winners. Learn more about the winners and their ideas below.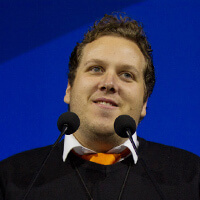 2017 Grand Prize Winner
Hernâni Oliveira, Porto, Portugal
University of Porto
Hernâni is a research team member at the University of Porto working on the HOPE PROJECT, which consists of a two-part app developed to help both pediatric cancer patients and their parents.
The app aims to solve issues related to medication adherence and the sedentary lifestyle of children diagnosed with cancer, as well as help parents further understand and explain complex cancer treatment procedures.
"With the Astellas Oncology C3 Prize we will be able to perform more users' tests in order to prove the association between the use of this video game and hospitalization time. The award will also allow us to launch the parents and caregivers app in three different languages: English, French and Portuguese."
Watch his 2017 application video.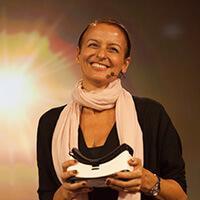 2016 Grand Prize Winner
Diane Jooris, Brussels, Belgium
Oncomfort™
Diane Jooris is the co-founder of Oncomfort™, a health-tech company that uses virtual reality systems to help patients by providing anxiety and pain self-management tools.
Extensive research underscores the significant role that anxiety management plays in successful cancer treatment. Traditionally, anxiety treatment has relied heavily on medications. In contrast, Oncomfort offers a non-pharmacologic and more comfortable alternative to anxiety management through the use of immersive virtual reality modules.
"The C3 Prize provided my company with the resources needed to complete development of a new virtual reality module, as well as invaluable exposure for our idea. Being part of the C3 Prize has been such a rewarding experience that we plan to name the new module 'Stella' in honour of the company that made it possible."
Watch her 2016 application video.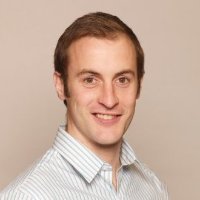 2017 First Prize Winner
Kevin Bambury, Killarney, Ireland
ONCOassist
Kevin is the co-founder of ONCOassist, which has developed an interactive informational app designed to contain all of the tools oncology professionals need at point of care to help diagnose and manage treatment.
ONCOassist aims to give professionals access to reliable and approved medical information to help them make the right decisions for patients in an increasingly complex oncology environment.
"We will use the funds to bring ONCOassist through the FDA approval process and become the first oncology calculator app to have this approval. We will also leverage the prestige of the C3 Prize to drive user growth within the U.S. market."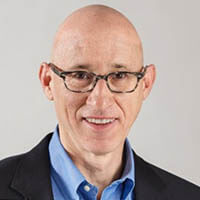 2017 First Prize Winner
Howard Isenstein, Bethesda, Maryland
Care Progress
Howard is the founder of Care Progress, whose app, CarePrompter, aims to improve patient navigation, adherence and care coordination by prompting patients to check in with their clinicians frequently on a wide range of topics.
CarePrompter is designed to reduce inefficiencies in care delivery for patients and caregivers, while maintaining open channels of communication to ensure patient needs are being met.
"We plan to use the C3 Prize to improve the ability of our CarePrompter technology to detect when oncology patients are experiencing or likely to experience negative care trajectories by creating machine-learning derived algorithms to generate risk scores related to patients' likelihood of being admitted to the emergency room."
Watch his 2017 application video.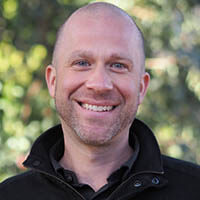 2017 First Prize Winner
Cory Kidd, San Francisco, California
Catalia Health
Cory is the CEO of Catalia Health, which has developed the Mabu Wellness Coach Platform featuring an AI-powered companion robot that incorporates psychology, evidenced-based healthcare solutions, and artificial intelligence to help patients better manage their care.
Catalia Health and Mabu provide an interactive companion to patients in order to increase long-term patient engagement.
"We will be commercially launching our platform with renal cell cancer patients this fall. Catalia Health is currently raising our third round of funding to enable the company to extend our platform into additional disease states and to improve the interactions in the core platform. Selection as a finalist for this Challenge will help in funding those efforts. In addition to the prize money, the opportunity to present our innovation to the larger global cancer community would be extremely helpful in creating greater awareness of our product and expanding our outreach to the cancer community."
Watch his 2017 application video.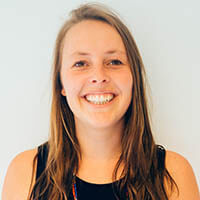 2017 First Prize Winner
Charlotte Vander Stichele, Antwerp, Belgium
MindBytes
Charlotte is a graphic designer for MindBytes, whose Cancer Patient Decision Aid (CADA) would provide patients with a visually engaging and interactive scenario-based decision-support tool complete with information on disease burden, treatment impacts and the various decision-points during care.
CADA is designed to allow patients to work with their doctors and feel more empowered over the course of their treatment.
"We aim to use the Astellas Oncology C3 Prize to develop and clinically test CADA innovative approach towards treatment decision-making. We will engage patients and physicians at the Universities of Uppsala (Sweden) and Leuven (Belgium) through face-to-face interviews and focus groups, in order to construct scenarios that closely reflect the reality of oncology patients."
Watch her 2017 application video.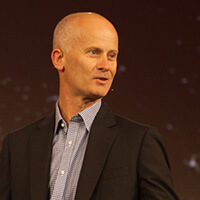 2016 First Prize Winner
Mark Harrison, Melbourne, Australia
Australian Prostate Cancer Research
As CEO of Australian Prostate Cancer Research, Mark Harrison recognizes that for many men with prostate cancer—particularly those living in remote and rural communities—accessing appropriate support and clinical services can be challenging.
This knowledge inspired him to develop PROSTMATE™, one of the world's first interactive online systems designed to meet the needs of men with prostate cancer. A membership-based program, PROSTMATE provides a tailored experience to help men with prostate cancer get the information, support and tools they need to manage their disease.
"The C3 Prize, and particularly the membership to MATTER, has assisted us in the area of marketing and distribution of our platform to a diverse consumer base. By leveraging this expertise, we are building a distribution strategy that is significantly enhancing the reach and range of PROSTMATE."
Watch his 2016 application video.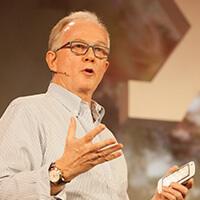 2016 First Prize Winner
Larry Pederson, Seattle, Washington
The Litebook Company Ltd
As a longtime sufferer of seasonal affective disorder (SAD), Larry Pederson was driven to find a better solution for existing lightbox technology. In 2000, he founded The Litebook Company, a Canadian-based organization that invented a portable light therapy device called The Litebook®.
The Litebook holds promise for cancer patients suffering from the profound fatigue often brought on by chemotherapy treatment—a symptom that is similar in many ways to the feeling that results from severe jet lag. In much the same way that the Litebook can reset a traveler's internal body clock, the device has the potential to "reset" a patient's body clock and help to improve energy, sleep and overall quality of life.
"Grant funding and publicity from the C3 Prize are helping to raise awareness of Litebook as a simple tool to improve the quality of life for cancer patients undergoing chemotherapy. More specifically, funding is helping us implement an education and awareness campaign targeting cancer societies, oncologists' organizations and related cancer treatment entities, cancer research foundations and cancer patient support networks."
Watch his 2016 application video.