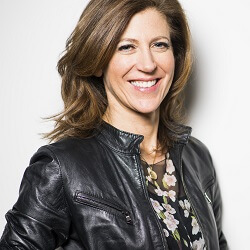 2019 Finalist
Idea: Expand a digital patient education and engagement program called MyCareCompass that provides relevant information and evidence-based education to people impacted by cancer throughout their treatment journey.
About the Winning Idea
Processing a cancer diagnosis and treatment plan can be very difficult, overwhelming, and emotionally draining for patients and their families. It's also a challenge for healthcare institutions to provide the right information at the right time. After analyzing more than 1.5 million data points from people living with cancer, along with insights from nurses at cancer centers, ARCHES identified serious gaps in the way medical offices use automated reminders and digital cancer education. ARCHES aims to help patients stay on track with their treatment plans and appointments.
ARCHES developed MyCareCompass, a digital patient education and engagement program, to help people impacted by cancer navigate everyday care by providing relevant information and evidence-based education in an easy-to-understand format.
MyCareCompass syncs with electronic doctors' records - known as electronic health record (EHR) databases - to share resources with patients based on their individual needs, from their specific diagnosis to appointment timing and treatment milestones. This integration establishes a clear, continuous line of patient communication without adding extra tasks for the patient or medical staff. Patients can receive timely educational content and information about each step of cancer treatment via email, text messages and automated phone calls. The visuals and animations are more effective and easier to understand than a typical paper pamphlet - and patients have reported that MyCareCompass has had a positive impact on their experiences.
ARCHES has already implemented MyCareCompass at Kettering Health Network in Dayton, Ohio, for patients undergoing infusion chemotherapy and immunotherapy, with other models in development.
How the C3 Prize Will Be Used
If selected for the 2019 C3 Prize, ARCHES will expand the reach of MyCareCompass to serve more cancer institutions throughout the United States and abroad. Additionally, ARCHES will develop new content specific to other therapy types (in addition to infusion chemotherapy and immunotherapy). ARCHES will connect with cancer centers and potentially non-profit organizations that advocate for underprivileged populations that need more cancer support services.