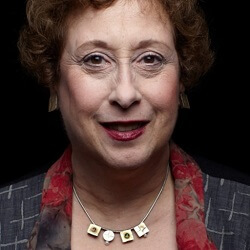 2019 Finalist
Idea: Create tools to empower cancer survivors in specific populations and their loved ones by expanding Will2Love, which provides education and expert guidance on reproductive health to help people impacted by cancer manage their sexual health and fertility.
About the Winning Idea
Living with cancer or as a cancer survivor comes with challenges and concerns that are rarely discussed, including sexual and reproductive health. Clinical psychologist Leslie Schover, Ph.D., who is internationally recognized as an expert on sexual problems and infertility related to cancer treatment and other chronic illnesses, founded Will2Love to help cancer survivors with sexual or fertility problems. Will2Love strives to empower cancer survivors by developing patient interventions for both men and women to prevent or treat problems with sexual function or fertility.
Patients and survivors can complete a brief questionnaire on Will2Love's website that asks a variety of questions about each person's type of cancer, specific sexual problems, his or her desire for help with fertility and parenthood, and other questions, in order to create a personalized homepage with links to the most relevant content in the program. Will2Love enables people to choose top goals for the program and tailors content accordingly, providing links to readings or exercises, and potential barriers and strategies to overcome them. After 12 weeks, people have the ability to check in and create a plan for the next 12 weeks.
Will2Love also has content for healthcare professionals with guidance on how to use the self-help programs with patients. Content for healthcare professionals is designed to help them build communication skills, conduct assessments and follow processes that will help people affected by cancer explore solutions to these challenges.
How the C3 Prize Will Be Used
If selected for the C3 Prize, Will2Love will create specialized versions of its patient self-help program for specific groups of people, including a version for adolescent and young adult patients (survivors of cancer diagnosed from birth to age 40), and LGBTQ-specific content. In addition, it will translate its website into Spanish, given the need in the U.S. and in other Spanish-speaking countries for a resource like Will2Love. Will2Love will also create a closed, professionally moderated and HIPPA-compliant forum for people impacted by cancer to discuss the program.